About Us

Yummy Gardens - Melbourne, Australia

Yummy Gardens was started by us (husband and wife team Greg and Rebecca Parsons) after a lifetime of growing our own organic chemical free produce, chicken keeping and rearing. In addition to supplying friends, family and work colleagues with fresh produce and eggs on a regular basis, we were constantly being sought for advice on fruit and vegetable growing and poultry keeping.
As it's our passion, we decided to help others enjoy the benefits of growing and eating their own home grown produce and owning chickens through Yummy Gardens.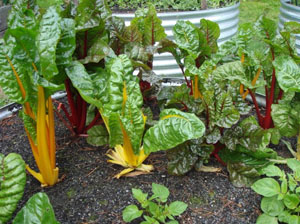 More About Greg..

I worked in Finance and when the opportunity came up to escape the indoors we decided to fulfill mine and Rebecca's dream of setting up a business doing what we love. I was raised in a farming/horticulture family background and have always maintained a close involvement and keen interest in this area. We live on a hobby farm at St Andrews (North East of Melbourne) practicing what we enjoy.
I previously designed and built a mud brick home in the bush at Hurstbridge and together we designed and built our current home by ourselves during annual leave, weekends and nights sixteen years ago over a twelve month period. I have been breeding and selling poultry for over 40 years and the first work I undertook on my first home purchase in the early 80's was to put in a veggie garden and build a chook house. 
As we are based North East of Melbourne we predominately service the Northern and Eastern suburbs and attached semi rural areas.
We are passionate about helping others experience the benefits of organic fruit and vegetable growing and poultry keeping in their own backyard. There's nothing that beats going out to your backyard to dig up a few potatoes for dinner, picking some greens for a salad from your own plot or collecting eggs from your own chooks. It is as simple as that.
We welcome you to Contact Us online or phone Greg on 0431 382 230 with your inquiry today.
To Yummy Gardens Home from Garden Design and Maintenance - About Us