Veggie Bed Kits
Yummy Gardens sell veggie bed kits using ethically sourced, reclaimed Cypress Macrocapra sleepers which are both environmentally friendly and hard wearing. The timber is pre-cut and comes with 100mm and 70mm screws - ready for you to put together.  Our kits come in many different sizes but the most popular is 2400mm x 1200mm x 400mm high which costs $415- pickup from our workshop in St Andrews.  Delivery can also be arranged, please contact us for a quote.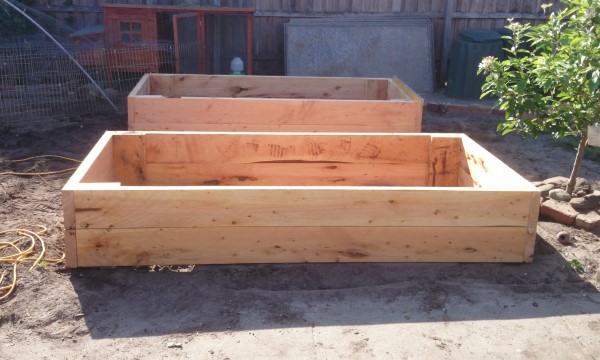 We can custom make veggie bed kits or planter boxes to your design and style. If you would like a custom made bed or box, please contact us for a quote.

We welcome you to Contact Us online or phone Greg on 0431 382 230 with your inquiry today.